Many changes have been forced upon us due to COVID-19 restrictions, and these changes extend to everything it seems. The Price is Right has been back on the air since October, after a seven-month hiatus to keep everyone safe. The 77 games that Drew Carey and The Price is Right having to offer are back, seemingly without any change to the games… Oh except there aren't 1,000 screaming fans of the show to guide you on your pricing in the showcase showdown.
A New Look
If you have not watched The Price is Right recently, it would be worth a watch for one simple reason—Drew Carey's Colonel Sanders COVID beard. Other than Drew looking a little older, wiser, and weirder, the show has taken several steps to ensure the safety of contestants and crew.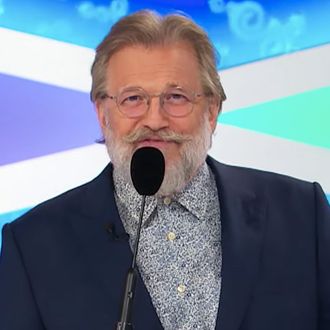 Changes to the Show
Instead of following suit of the other shows using wheel condoms and larger, spaced out, podiums, The Price is Right has decided to scrap the audience and allow the contestants to try out their acting skills in Hollywood. Yes, the show is taped in Hollywood, but no, the show is not hiring actors. The contestants must manufacture a jubilant sense of joy and make their way the stage with surprise pressed on their faces. From the looks of it, the contestants are thrilled to be out of quarantine.
Keeping Everyone Safe
The Price is Right still having all of their games available to the contestants, testing precautions and plenty of hand sanitizer are some of the implementations to maintain safety on the set. It is a relief to see one of the staple game shows working through the pandemic safely and giving the fans and viewers a sense of normalcy.
Play In the Office or School
If you are not in Hollywood, you can take advantage of the safe, fun, and exciting game shows that Event Game Shows has to offer. We are operating safely for in person game shows, taking all of the necessary precautions to keep everyone safe. Or, if you and your group cannot get together, we also offer an amazing virtual lineup of games to fit any event or party. Whether your office needs to let loose, or your school or college is looking to shake things up, we have got you covered at Event Games Shows.
If your workplace needs an opportunity to get together to have a great time, Event Game Shows has options for your office, school or party, whatever the interests or workplace, and wherever you are. You can call Event Game Shows directly, or leave your information here, and you will be contacted with more information on what we can do for you, your company, or schools,