Every Audience and Every Occasion
From equipment to prizes, our team handles everything. And, with the largest variety of game show styles and themes to choose from, the hardest part will be deciding which game to play!
Contact Us
Event Game Shows Participants
Survey says get ready for the most fun you've ever had playing this "Family Feud" style game show where it's all about coming up with the right answer on the fly.
We have two versions for your favorite game – All participants can play in a head-to-head competition to see who can answer the most number 1 answers correctly or divide your audience into two teams and let them compete against one another to name the most popular answers just like the real thing! 
Every Survey Game Show includes $200 in cash prizes and is an unforgettable event! 
2022 Game Show of the Year!
Thank you to the Association for the Promotion of Campus Activities for voting Free Money Game Show the Game Show of the Year! 
Event Game Shows
We provide fun and interactive game shows for schools, corporate events and private occasions.
"Adam and Gerry did an AMAZING job!! TEAM Carfax had a lot of fun! We would love to book again. That was such a great experience." – CARFAX
"Our team LOVED the event! I don't think we have ever laughed that much." – Maddy, Burt's Bees
"

We LOVED it!

It was a big hit.
It was very well organized, lots of positive energy and good laughs. We
will absolutely keep your company in mind for future events." – Jessica, StockX
"Thank you all for making last night's event a success! Everyone had so much fun. I could not recommend your company enough for planning an event like this." – Shylah, Massachusetts Bar Association
Adam was awesome as always!  He always finds a way to make each game unique and his interaction with our students is really what makes the game what it is. He's just the perfect host." -Frank Vino, Suffolk County Community College
We had an awesome time!!! Our host was super flexible and kept everyone engaged at all times. I hope to make this event an annual one! – Issabella Luca, UNH
The best in game show entertainment.
From music-themed bingo, to binge-worthy TV trivia and a Family Feud style game show like the one you love to watch, we have a game show for every audience and every occasion. Our team handles every aspect of setting up, connecting and distributing prizes. And, with the most variety of game show styles and themes to choose from, all you have to do is sit back, relax and enjoy the show.
In person or live-streamed, you decide.
In-Person Events: One of our professional comedians host your game show experience LIVE at your location
Live-Streamed Events: Your game show is hosted by one of our professional comedians via live stream to your location using state-of-the-art entertainment technology.
Both options allow participants to play in one room, multiple rooms or from satellite locations.
Cash Prizes
There's $200 up for grabs in every game show. If your organization cannot give away cash, we can do Amazon gift cards or a prize of your choice.
Professional Comedian Host
Our game shows are hosted by a professional comedian for a one-of-a-kind, high energy experience
Customized Experiences
Every game show lasts 60-70 minutes, but can be shortened to as little as 30 minutes depending on what works best for your event.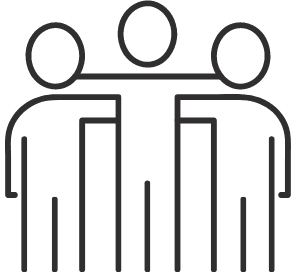 Inclusive Audience Experience
Every audience member has the chance to participate with our inclusive audience experience.
START YOUR SHOW!
With the largest variety of game shows, we have something for everyone. From corporate events to college campuses, we customize our game shows for audiences of all ages. Send us your information or give us a call to learn more or schedule a demo today. Let's have some fun!